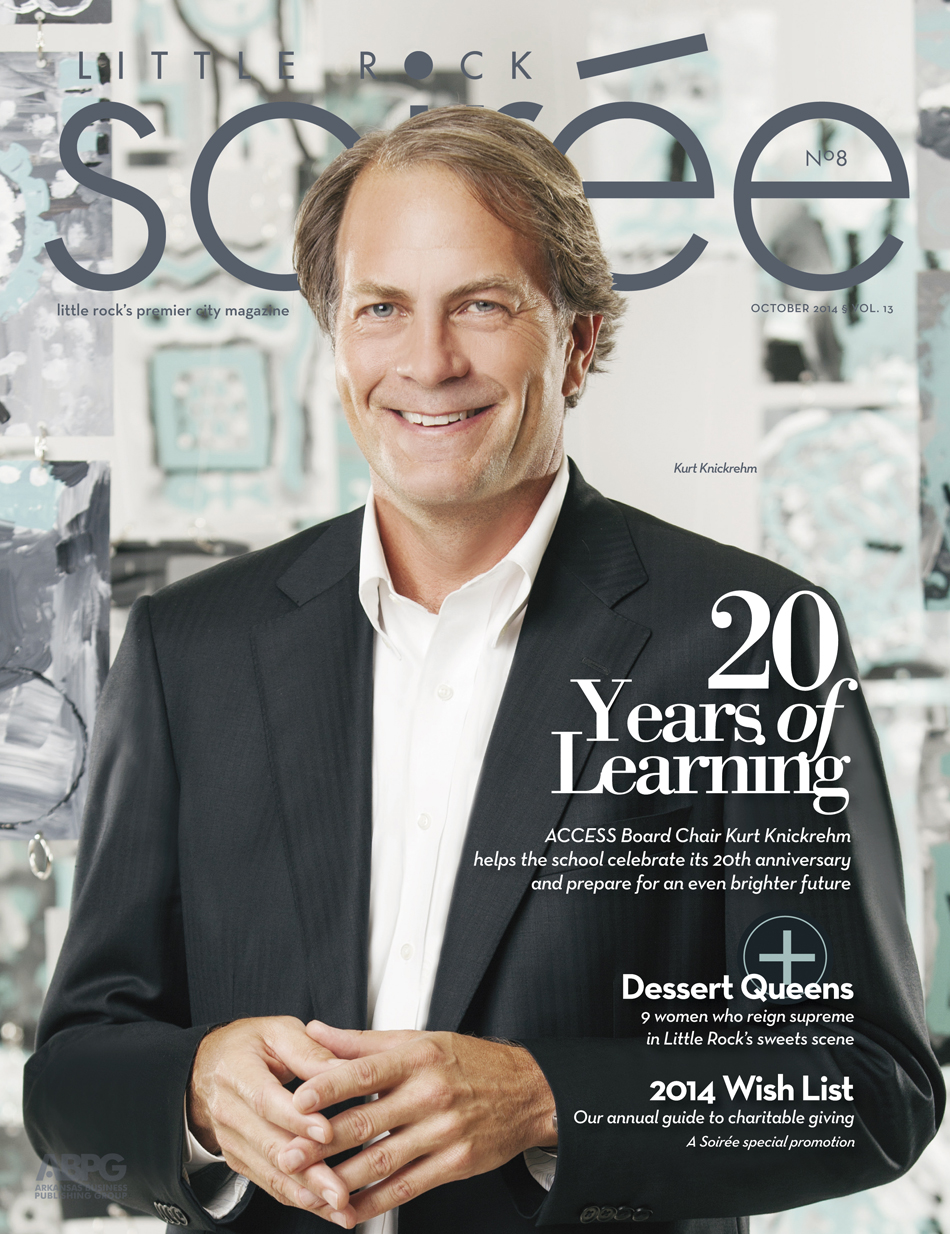 Digital Edition
This Month's Issue
For an astounding 20 years, ACCESS Schools have served Little Rock and the surrounding areas by offering full-time education, therapy, training and activities for young people with learning disabilities. As the school embarks on a year of festivities to celebrate this milestone, its students, teachers, therapists, families and board members, including chairman of the board and Regions Insurance vice president, Kurt Knickrehm, are using the anniversary as an opportunity to reflect on the last 20 years and use the knowledge they've gained to propel them into the future.
Subscribe to Little Rock Soirée Today
Our daily dose of the best happenings in Little Rock.
Latest Soirée Today