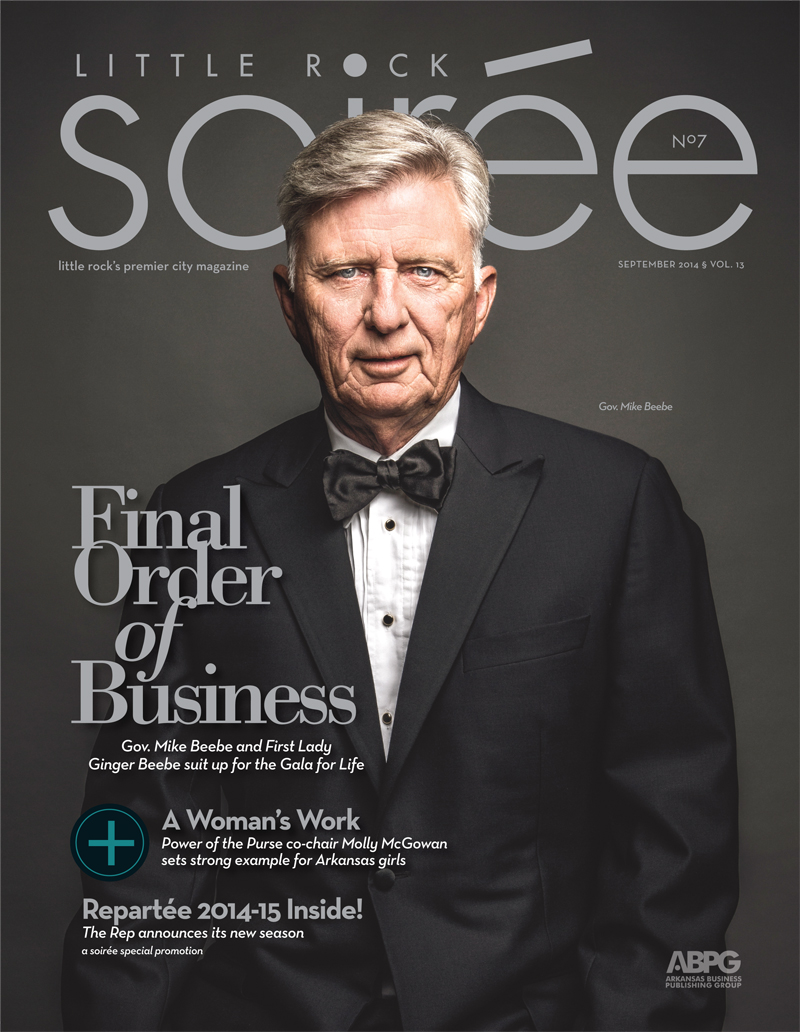 Digital Edition
This Month's Issue
Nearing the end of his final term, Arkansas Gov. Mike Beebe and First Lady Ginger Beebe still have one more significant social engagement on the agenda — as honorees of the upcoming Gala for Life.
Subscribe to Little Rock Soirée Today
Our daily dose of the best happenings in Little Rock.
Latest Soirée Today