Ballet Arkansas Pirouettes into the Future
Dec. 1, 2013
Lauren Strother pulls a pink and cream confection from a rack in the Ballet Arkansas costume room and flips it over to reveal layer upon layer of netting painstakingly stitched by hand to form the stiff platter shape of a classical tutu. The skirt, whose wire hoop helps it stand out horizontally from the hips, was designed to give a ballerina a full range of motion while allowing an audience to see and appreciate the intricacies of the dancer's movements.
The tutu's design speaks of artistry as well as functionality, which is why it's not difficult to make the leap from admiring the tutu's detailed and deliberate structure to learning about the future being designed for Ballet Arkansas. Strother, the company's executive director, has worked with Artistic Director Michael Bearden to choreograph a multi-layered five-year plan focused on advancing the company's artistic quality and quantity. That means more productions, heightened visibility, a new home, support for emerging choreographers, and instilling an appreciation for ballet in children and adults.
The five-year plans builds on momentum established since 2011 when the Ballet Arkansas board of directors hired Strother to help stabilize the nonprofit company's finances while enhancing its profile and raising community awareness. Ballet Arkansas' budget has grown from $264,000 in 2010-2011 to a proposed budget of $516,300 for the 2014-2015 season; the number of professional dancers on contract has risen from five to 11. The company also is only $70,000 away from reaching its goal of $200,000 to outfit a new studio when it moves to the developing Main Street Creative Corridor in downtown Little Rock.
Big things are happening for Ballet Arkansas in the coming year and beyond. For the next couple of weeks, however, Ballet Arkansas is focused on its annual production of "The Nutcracker." The company's professional dancers and almost 200 children and adults from throughout Arkansas will perform Peter Ilyich Tchaikovsky's classic Christmas ballet Dec. 12-15 at Robinson Center Music Hall in Little Rock. The tale of a little girl who is given a nutcracker that comes to life is a holiday tradition, as well as the ballet performance most Arkansans associate with Ballet Arkansas. That pink tutu, by the way, is for the Sugar Plum Fairy, whose pas de deux with the Cavalier in "The Nutcracker's" third movement is one of the most recognizable dances of the ballet. Ballet Arkansas' Leslie Dodge dances the plum role, as she did in the 2011 performance.
"This is a magical time for us," Strother says. "We start rehearsing in July so it's a holiday season for us six months out of the year."
This year's show is bittersweet in that it's the last one in Robinson Center Music Hall for two years. "The Nutcracker" productions in 2014 and 2015 will be performed in an as-yet-to-be-determined venue as Robinson undergoes a total revamp. The show will definitely go on somewhere, possibly at Maumelle High School's auditorium, one of the few venues in central Arkansas with an orchestra pit big enough to hold the Arkansas Symphony Orchestra, which performs Tchaikovsky's score for the ballet. "Having live music is one of the things that sets us apart," Strother says. "We're committed to keeping that."
The search for a future "Nutcracker" venue aside, Strother says, the company's other plans are firmly on track. By April, Ballet Arkansas should be settled into its new space in the Arkansas Building in the 500 block of Main Street, a building that will also house the Arkansas Symphony Orchestra headquarters and an extension of Arkansas Repertory Theatre.
"For the first time in my memory, Ballet Arkansas will be very visible and accessible," says Strother, a lifelong dancer who grew up in North Little Rock. The company now shares space with Shuffles Dance Studio in west Little Rock. The Main Street studio will have a glass storefront so that passersby will be able to look and see the dancers rehearsing and exercising at the barre. "Having a home where people can visit and see us will make it easier to stay in the forefront of people's minds."
Visibility and growth being mutually supportive, the five-year plan also calls for adding to the organization's roster of dancers and hiring more staff as well as increasing the number of stage productions each year. By the time the plan has been fully implemented, Ballet Arkansas will be presenting shows in August, October, December, February and April. Currently, there are two major productions — "The Nutcracker" in December and a spring recital of short pieces. The upcoming spring production, set for April 25-27 at Arkansas Repertory Theatre, is called "Momentum," a title artistic director Bearden says he chose because of the rapid expansion the company has experienced and wants to continue.
"When I tell my friends in the ballet community about the rate of growth at Ballet Arkansas, they're really impressed," Bearden says. "We have an incredible amount of momentum, both financially and artistically." A native of Searcy who trained at Ballet Arkansas as a teen, Bearden now splits his time between Ballet Arkansas and teaching ballet at the University of Utah. He was hired as Ballet Arkansas' artistic director in April after retiring from a 14-year career as a soloist and principal dancer with Salt Lake City's Ballet West.
"Michael is well-known throughout the dance community. The things we are going to be able to do with Michael on board are huge," Strother says. Having Bearden as artistic director gives the company access to more choreographers and works made famous by larger ballet companies. Ballet Arkansas, for example, will have "Birthday Variations," a showcase of classical dancing choreographed by Gerald Arpino for the Joffrey Ballet's 30th anniversary in 1986, as one of the five dances in the spring show.
Bearden wants to keep most elements of the five-year plan close to the vest, but says that a "big choreographer" will be involved in the ballet's 2014-2015 season. The season also includes a competition in August in which four or five emerging choreographers submit a five-minute segment of an original work that will be performed by Ballet Arkansas dancers. A panel of dance professionals and the audience will then vote to choose one choreographer who will get a contract with Ballet Arkansas to complete a full 15-minute piece that will debut at the company's spring 2015 concert.
"Our goal is to attract choreographers from around the country to come to Little Rock," Bearden says. "With the competition, we're pushing the art form by reaching out to the next generation of choreographers." He also hopes that by participating in the voting process, the audience will feel invested in the winning work as well as Ballet Arkansas.
The five-year plan continues the company's efforts to engage more people in ballet as an art form through dance residencies, workshops for secondary and elementary students, and performances throughout the state. In October, the organization launched a new educational program called "From Stage to Studio" that's modeled on a similar program at Ballet West in Utah. The Arkansas program, which debuted in October at the Hillary Rodham Clinton Children's Library, was written by Ballet Arkansas production/company manager Erin Anson. It consists of a lecture and demonstrations to introduce children to the world of professional dance. "The main focus," Bearden says, "is to expose them to dance and what ballet is all about so they have a greater appreciation for what I believe is a natural inclination for all humans — to dance. When music comes on the radio, you want to dance. This gives kids another perspective by letting them see there's a structured, beautiful art form related to their natural inclination."
Children don't merely sit and listen, but actively participate in From Studio to Stage. Ballet Arkansas dancers demonstrate dance moves, then bring children on stage to try to emulate them. Doing the moves themselves really captures the children's interest, Bearden says. Next year, he hopes to begin a similar program for adults. "The more knowledge you have about an art form, the more interesting it is."
When the last pas de deux is danced and done, Strother and Bearden believe Arkansas' only professional dance company will measure up to any in the nation. There also shouldn't be a household in the state that hasn't at least heard of Ballet Arkansas — not only for "The Nutcracker" but for its original and innovative programs.
"The whole reason we exist is to provide this art form to Little Rock and the state of Arkansas," Strother says. "That's something we're passionate about. We're building our calendar of shows so people can see great art."
The Nutcracker
When: 7:30 p.m., Friday, Dec. 13 and Saturday, Dec. 14; 2 p.m.,
Sunday, Dec. 15; matinees at 10:30 a.m., Thursday, Dec. 12 and Friday, Dec. 13
Where: Robinson Center Music Hall, 426 W. Markham
Tickets: $20-$52
Info: 666-1761, ext. 100, BalletArkansas.org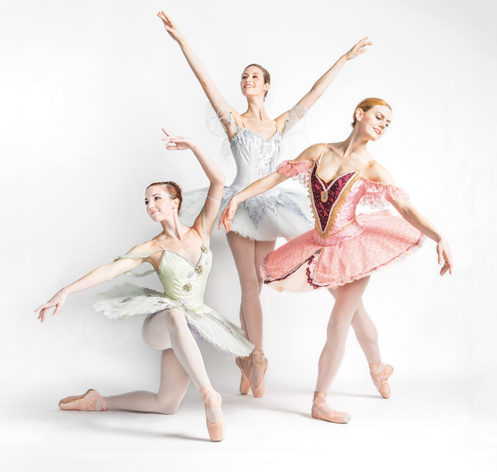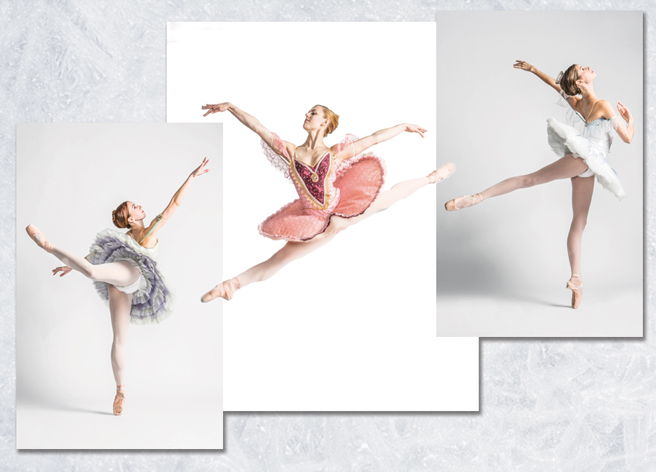 Permalink