Former First Lady of Arkansas Gay White On Teaching Women to Make Smart Financial Decisions
Jun. 1, 2013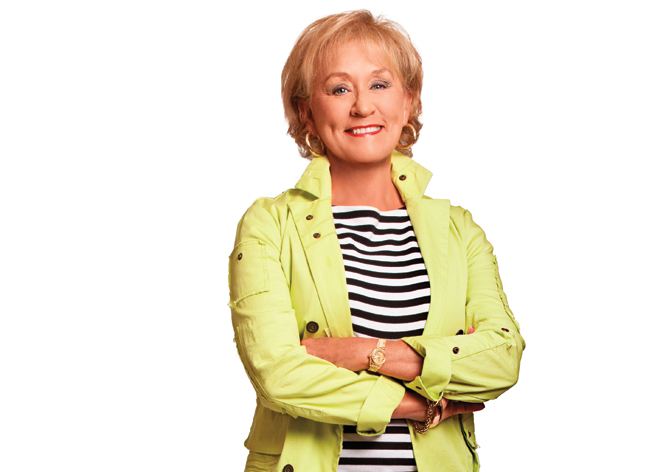 All women — no matter their marital status or social standing — need to be financially savvy. That's the message Gay White and the other members of the Delta Trust Women's Advisory Council are trying to spread. And Gay knows firsthand just how important it is to understand one's finances.
Married to former Arkansas Gov. Frank White for 28 years, Gay was faced with an onslaught of overwhelming financial decisions when Frank died suddenly in 2003. "I realized how little I knew about my personal finances," she said in a recent email interview. "I approached my friend French Hill, CEO of Delta Trust & Bank, and asked for his help. To his credit, he recognized the needs and concerns of someone in my stage of life and asked me to be an adviser for other women. When I was asked to be a part of the Delta Trust Women's Advisory Council, I readily accepted!"
The Women's Advisory Council was formed to fill the void in delivering sophisticated financial information to women. The council quickly discovered that women are eager to learn about investing and estate planning. To that end, the council launched the first Lifestyle Series program in 2005. The program now includes a spring and fall luncheon, monthly small group workshops and other events designed to support the needs of women, their families and their businesses. Here's more about the series:
Soirée: What's the format of the Women's Advisory Council and the Lifestyle Series?
Gay White: The council's mission is to develop financial programs and products that specifically support women, their families and/or their businesses. This year, we are focusing on estate planning. Delta Trust has incredible real-life case studies and stories about how clients managed extreme cases of sibling rivalry after a parent passed away or the pain and agony of caring for an aging parent. These stories always hit home because the chances are that you, your friend or your sister have faced similar issues. Learning about the legal and financial issues involved during these emotional times is very hard and we want to help women be prepared for that.
Why do you feel it is important for women to be financially smart?
We can never predict what the future holds. Every day, women are faced with unexpected deaths or divorces, and when one of these unfortunate events happens, that is not the time to try and learn about a revocable living trust or health care proxies. Women need the knowledge beforehand so they are better prepared to act instead of having to react.
What's one thing about money you wish every woman knew?
Every woman needs to understand the importance of learning about financial issues and money management. It can be very empowering to understand your financial health and determine how you want it to benefit you and the ones you love. Having this knowledge can only benefit you!
Estate Planning: The Good, The Bad & The Ugly
When: Noon–1 p.m. or 5:30–6:30 p.m., Wednesday, June 19 | Where: The Capital Hotel

Dee Davenport, trust officer at Delta Trust & Bank, will discuss the most common mistakes and opportunities encountered when planning your estate. She will provide real-life examples of situations we all have in common. Whether it's a case of sibling rivalry or learning how to care for aging parents, Dee will offer practical advice for every situation. To reserve your seat or to find out more, visit Delta-Trust.com or call 907-0333.
Permalink