4 Fabulous Ideas To Put a Little Spring in Your Step
May. 1, 2013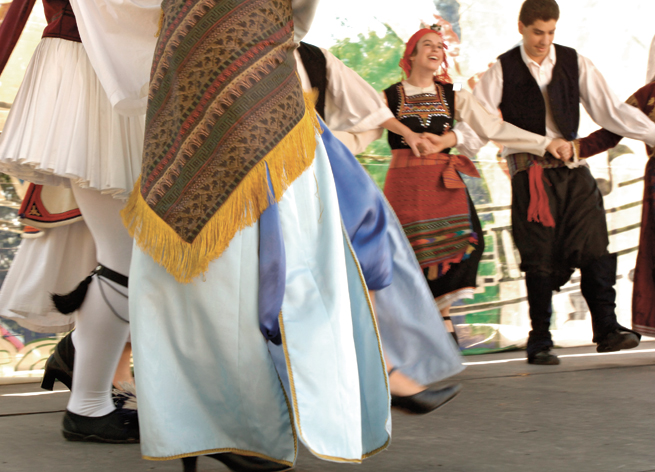 1. Pork, bourbon and bikes
Starting this month, foodies can enjoy a scenic bike ride through downtown Little Rock plus samples of such Southern delicacies as ribs, pulled pork, cupcakes and bourbon. On the Pork & Bourbon Bicycle Tour, cruisers will learn the history behind the foods and also get a taste for some of Little Rock's most popular neighborhoods as they coast through the River Market, Argenta, Riverdale and SoMa. The fun ride includes bicycle, helmet, guide and all food/beverage samples! Get more info at BobbysBikeHike.com.
2. Fire up the grill
It's springtime and that means firing up those backyard grills. At May's Made From Scratch, Winthrop Rockefeller Institute's monthly hands-on classes, guest chef Eric Dziwanowski will teach grilling basics for outdoor parties and even simple family dinners. These workshops in the fun and functional culinary classroom at the institute atop Petit Jean Mountain offer an opportunity to test and develop new skills and techniques for a variety of cuisines and foods throughout the year. Advance registration is required. Get more registration info at LiveTheLegacy.org.

3. From farm to fork
This spring, you can get the "farm to fork" experience at Feast in the Field, a special dinner that will raise funds and awareness for sustainable agriculture benefiting Heifer projects in the Arkansas Delta and Nepal. Event-goers will be able to feast on a family-style dinner featuring local foods prepared by award-winning executive chefs from the Capital Hotel. In addition to dinner, the celebration will feature distinguished speakers, Heifer project participants and a special musical performance by Arkansas' own rising star, Cody Belew. Find out more at www.Heifer.org.
4. International Greek Food Festival
Immerse yourself in Greek culture at the annual Greek Food Festival May 17–19 at the Annunciation Greek Orthodox Church in west Little Rock. Sample a medley of delicious Greek and Mediterranean dishes, including baklava, gyros, calamari, pastitso, sourota and much more. You can even order the scrumptious grub to go. In addition to food, we love to shop for special delicacies, collectibles, jewelry and other authentic gifts at the Old World Market. For more info, visit www.GreekFoodFest.com.
Permalink