Rock the Runway Fashion Show Tonight
Jun. 20, 2013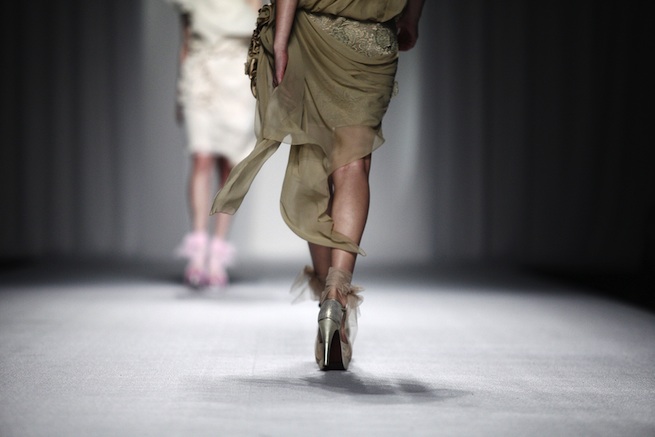 This summer, a new event presented by Little Rock Soiree will benefit two organizations committed to supporting patient support services for women with cancer.
Tonight's (June 20) Rock the Runway, a New York-inspired runway show, benefits the Winthrop P. Rockefeller Cancer Institute at the University of Arkansas for Medical Sciences (UAMS) and Little Rock-based non-profit Fighting Fancy. The show was developed and chaired by Heather Mason Owens, breast cancer survivor and founder of Fighting Fancy, and Arkansas Business Publishing Group's very own Allyson Pittman, the daughter of Winthrop P. Rockefeller Cancer Institute Foundation board member and inflammatory breast cancer survivor Stacy Sells.
Sells was featured on the cover of Little Rock Soiree this month! Read the feature here.

Rock the Runway, which will be at 1620 Savoy, 1620 Market St., Little Rock, will showcase the latest fashion trends from central Arkansas designers and boutiques, including Proposals, Dillard's, Vesta's, Scarlet, Beyond Cotton, B. Barnett, Indigo, Roberson's Fine Jewelry and The Independent.
At the event, feast on delicious fare from 1620 Savoy at the pre-show VIP Reception, starting at 6:30 p.m., and then check out the fashion show featuring cancer survivors who will strut their stuff in the final look for each of the participating boutiques.

Proceeds will benefit the Winthrop P. Rockefeller Cancer Institute at the University of Arkansas for Medical Sciences (UAMS)'s Ford Patient Support Pavilion, which will use its portion to enhance its programs for women with cancer, and Fighting Fancy, which will provide gift bags of personal care products for women who are being treated for cancer by a UAMS physician, in addition to other women experiencing cancer around the world.
Among the services offered at the Ford Patient Support Pavilion are social work support, educational material, computer access, a relaxation room, an interfaith chapel and a knitting group, along with a Wig and Hat Shop where each patient undergoing chemotherapy may receive a free wig and hats.
Tickets are $50 for general admission and $100 for VIP. Purchase online here.
For information, click here. Get a sneak preview of the show below.
Permalink