Daffodil Days Take Over Garvan Gardens
March 14, 2014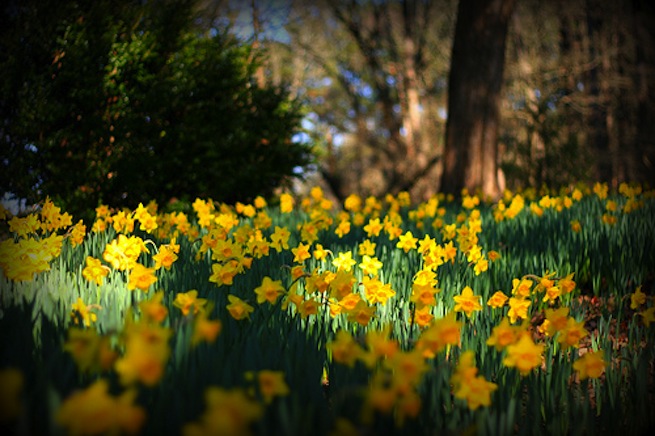 Brighten your spirits this winter at the Garvan Woodland Gardens in Hot Springs.
March plays host to Daffodil Days where the public can stop by to feast their eyes on the colorful array of early blooming happy daffodil that have made their appearance at the botanical gardens, 550 Arkridge Road. They typically make their arrival in February but because of the extremely cold winter season we've had, the daffodils at Garvan Woodland Gardens are just now in full bloom and will be for the next two weeks!
Get a look at the colorful flowers at the garden grounds of Garvan Woodland Gardens daily from 9 a.m.–6 p.m.
Admission is $10 for adults, $9 for seniors, $5 for children ages 6-12 and free for children ages up to 5 years old.
For more information about what's blooming at Arkansas' Botanical Garden, call (501) 262-9300 or (800) 366-4664.
Permalink