1620 Savoy Jazzes Up West Little Rock
Nov. 1, 2012
A welcome addition to the west Little Rock restaurant lineup, 1620 Savoy draws its inspiration from the Savoy Ballroom, a landmark 1930s-era integrated dance and music venue in Harlem. The new restaurant is located in the former space of well-known and beloved Restaurant 1620.
The restaurant bears little resemblance to its serene predecessor, which closed June 30. The vibrant geometry, chrome and eclecticism of art deco design is everywhere at Savoy, starting with a curvy stylized sign that brightens the sky once the sun goes down.
Dress up or down — you'll fit in no matter what. In keeping with the eclectic spirit of the 1930s, co-owner and manager Rick Qualls designed the space to accommodate diners celebrating special occasions as well as those who drop in at the spur of the moment.
Two broad doors fling open to welcome guests into a fine dining room with a white marble floor edged with luxurious booths and a gorgeous illuminated bar — where a perfectly dry martini can be enjoyed — with zebra-striped carpeting and intimate clusters of seating. Framed entertainment-themed posters and photographs line the walls, and lush potted plants add greenery to the drama of black and white.
The fine dining room flows into a casual club-like space with taupe walls, TVs, its own bar and an accompanying bar menu, featuring such items as savory bite-sized duck tacos priced at $12 and under.
The comfortable bar setting leads to an outdoor seating area with a gurgling water/fire pit feature and jazzy painted murals on its pale blue walls, which insulate patrons from the clamor of Market Street and nearby Rodney Parham Road.
Chefs Payne Harding and Tim Morton (nephew of former owner Yvette Brady) have created an inventive menu of manageable size (subject to change) featuring small plates ($8–$17) such as velvety ricotta gnocchi, grilled or raw oysters and delicate phyllo dough pizza.
Salad highlights include beet and goat cheese with spiced pistachios and lobster with avocado and grapefruit that doubles as a light entrée.
The menu contains 14 main courses ($13–$48), the star of which is a creamy citrus-tinged Dover sole with red bliss potatoes and asparagus. It's melt-in-your-mouth tender and worth every cent. Additional seafood selections range from Tasmanian salmon to spicy cioppino with shrimp, scallops, mussels and clams.
Beef lovers will be pleased to find two sizes of prime filet (6 oz. and 9 oz.), an aged Porterhouse, and steak and frites, with four choices of steak sauces. For those who appreciate it, veal liver makes a rare appearance on a Little Rock menu. Wait, wait, there's more — Grand Marnier and Jamaican rum soufflés for dessert.
The Harlem ballroom on which 1620 Savoy is modeled was designed to attract a wide range of clientele, which helped it flourish through the challenges of Prohibition well into the 1950s. Considering its pedigree and parallel philosophy, we're sure this restaurant will enjoy similar success.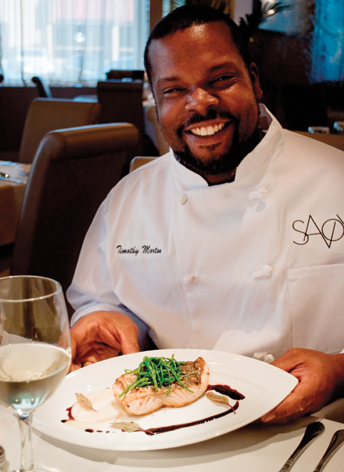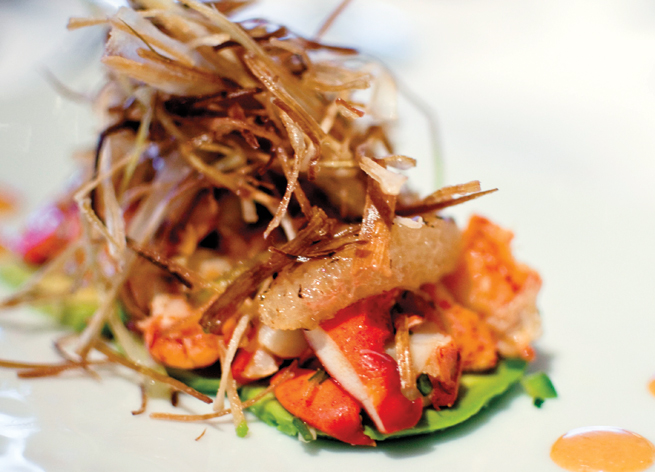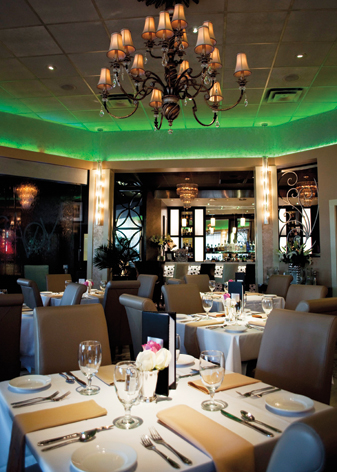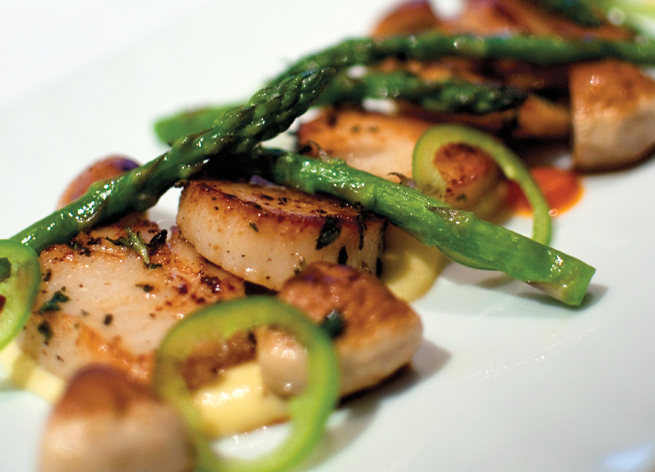 Permalink