5 Quintessential Little Rock Homes
Jul. 1, 2012
With a history as rich as this city's, it's not surprising we have fabulous architecture. In an effort to showcase what Little Rock has to offer in terms of beautiful homes, we put our heads together and picked five Little Rock houses we love. We admit it: beauty is in the eye of the beholder, but we think you'll agree these homes represent the diverse style of our city, from east to west and north to south.
1. West Little Rock | Contemporary
Although few and far between, there are wonderful examples of architecture in the style of Frank Lloyd Wright and E. Faye Jones around town. This one, designed by local firm Taggart Architecture and built in 2008, sits atop a hill in west Little Rock and enjoys a view of Pinnacle Mountain that very few homeowners can boast. The low horizontal lines and copious windows made a contemporary architecture lovers out of us.
2. Quapaw Quarter
When we think of this historic district, the first thing that comes to mind is a colorful Victorian home. According to the Quapaw Quarter Association, the historic homes in this area were built from 1880 to 1920. With its extended porch, steeply pitched roof, textured shingles and stunning oversized windows, the Queen Anne-style Hemingway House perfectly encompasses everything we love about the style and makes us wish there were more like it in town.

3. Edgehill
A friend once asked, "Is there an area of town you'd live in if money were no object?" We quickly replied, "Edgehill. No question." We fell in love with this neighborhood – tucked into a corner of The Heights on a bluff overlooking the downtown skyline – more than 30 years ago. The narrow street, paved in the distinctive light red concrete, gently curves and winds past stately mansions and grand old homes like Stoneleigh, pictured here. We can dream, right?
4. The Heights
Most of the houses in The Heights began as quaint Georgian and Tudor bungalows. Sadly, the "McMansions" started springing up in the late 1990s. Thankfully, the tide seems to be turning, with new owners remodeling the older homes instead of razing and rebuilding. While there were tons of homes in The Heights that caught our eye, this one has all the elements we love in a bungalow: stone chimney, columns and a deep porch that calls out for cocktails during happy hour.
5. West Little Rock | Southern Plantation
On the other side of west Little Rock, off of Kanis, we found this stunning Southern plantation home. The columns, wrap-around porch and balcony and dormer windows made our jaws drop. We can just picture Scarlet O'Hara and Rhett Butler emerging from the doorway for a jaunt around Atlanta. How much does such a house cost these days? We'd rather not think about that today. We'll think about it tomorrow.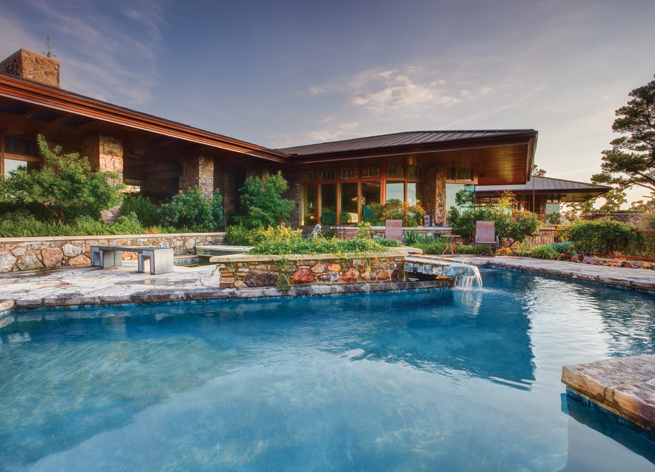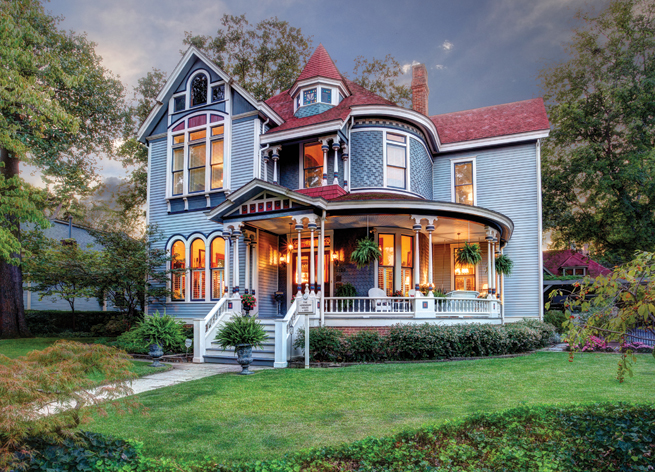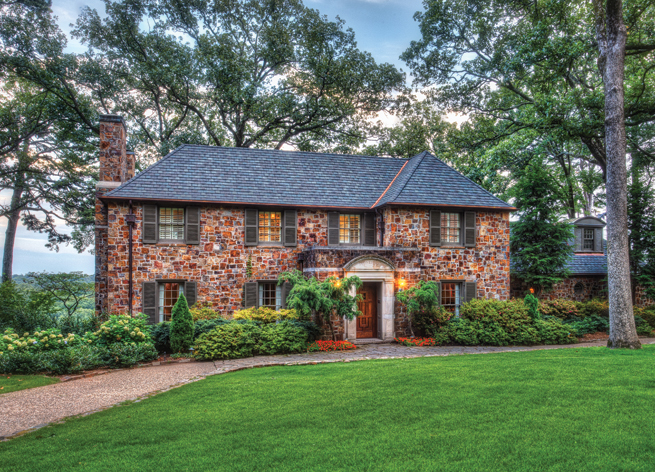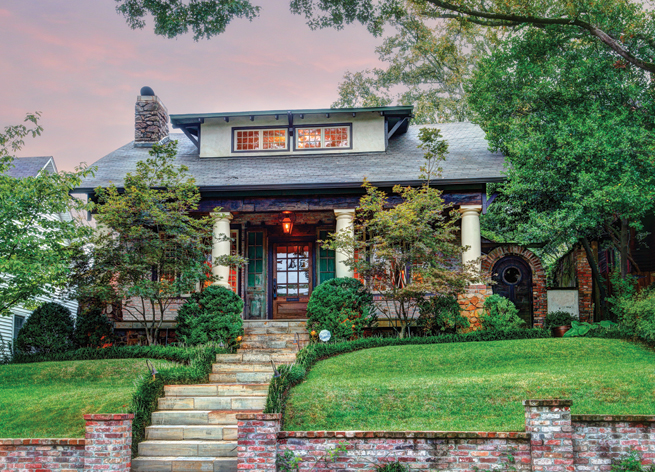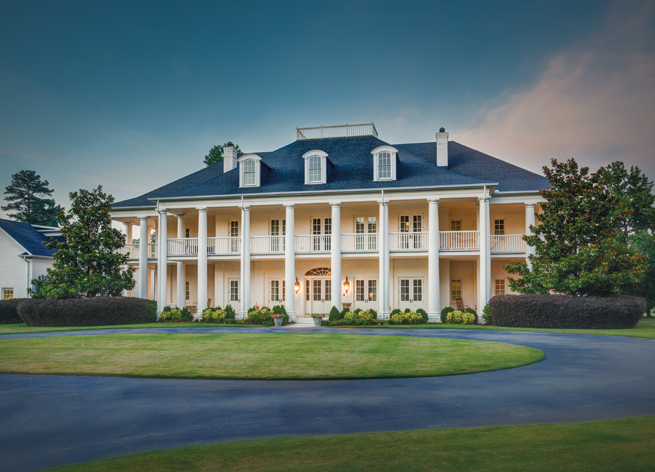 Permalink