2012 Women to Watch: Erin Leigh Hohnbaum of E. Leigh's
May 29, 2012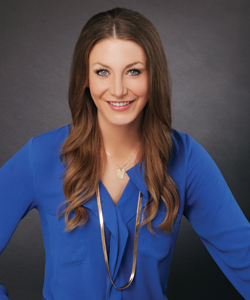 Erin Leigh Hohnbaum
Owner, E. Leigh's/volunteer

E. Leigh's apparel and accessories proves that fashion doesn't have to be a luxury by offering women unique, on-trend pieces at prices that won't break the bank. What started as an online boutique in 2011 has now taken the Little Rock fashion scene by storm with a brand new Hillcrest location. At E. Leigh's, we strive to help every woman feel beautiful in her own skin by creating a positive and enriching in-store experience. Our goal is to make sure you feel better leaving our store than when you came in.
On Power
People often underestimate the power of themselves. Thomas Jefferson said, "If we did all the things we were capable of, we would literally astound ourselves." I think he is 100 percent right.

I feel most powerful when I am able to help someone see something from a new perspective. A true sign of power is supporting those you manage. My dad says, "Your job is to support the people below you. When something goes right, they get the credit, and when something goes wrong, you take the blame. You never ask an employee to do something you wouldn't do yourself."

On Motivation

I love helping people. Period. It's so much fun to help women feel really great about who they are and the way they look. I hope to have four E. Leigh's stores by the time I'm 30. At some point, I would love to play a large role in a non-profit that focuses on empowering women.

On Success

I feel that if making a living doing what you love doesn't make you successful, then I don't know what does.
Powerful Day

The day I decided to leave my 8-5 job to start my own business. I knew that it was going to be a huge leap of faith and that my decision wouldn't necessarily be a popular one. Looking back, it was the best thing I have ever done for myself. Sometimes you have to make decisions based on what is right for you instead of what will please everyone else. As women, we tend to try so hard to make everyone else happy that we often lose sight of our own wants and needs. That day I found myself.
The Quiz
Favorite book or genre and what you are reading now? "Spirit Junkie" by Gabrielle Bernstein, and my favorite book is "Eat Pray Love" by Elizabeth Gilbert.
Pet? Penny Lou!
(See the full list of the 2012 Women to Watch here!)
Permalink